There is a brand new service in cooperation with our FoxMonitor partner for our customers.
VitalFox and FoxMonitor bring you online live cam surveillance - watch you patients everywhere
It doesn't matter if you are in next-door room, at home or at the other end of the world.
You can watch your hospitalized patients from your mobile phone, on computer or with any other device.
Check your patients anytime you want.
Just open your internet browser and you will have any news in one browser's window.
No installation. No special knowledge required.
Do you want to offer something special to your clients?
Let them ability to watch their pet during hospitalization.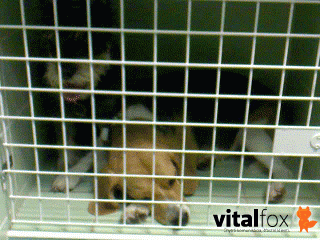 ---
What I need? IP camera and FoxMonitor (you can use any standard analog cam too)
FoxMonitor works with your IP cam. If you doesn't have any we are ready to deliver new IP camera for you.
Use FoxMonitor to protect your animal hospital as a closed circuit television (CCTV) and surveillance system.
---
---
Please fill in contact form and we will get in touch with you shortly.
---